Register Now for August PPA Conference - John Akey Seminar to follow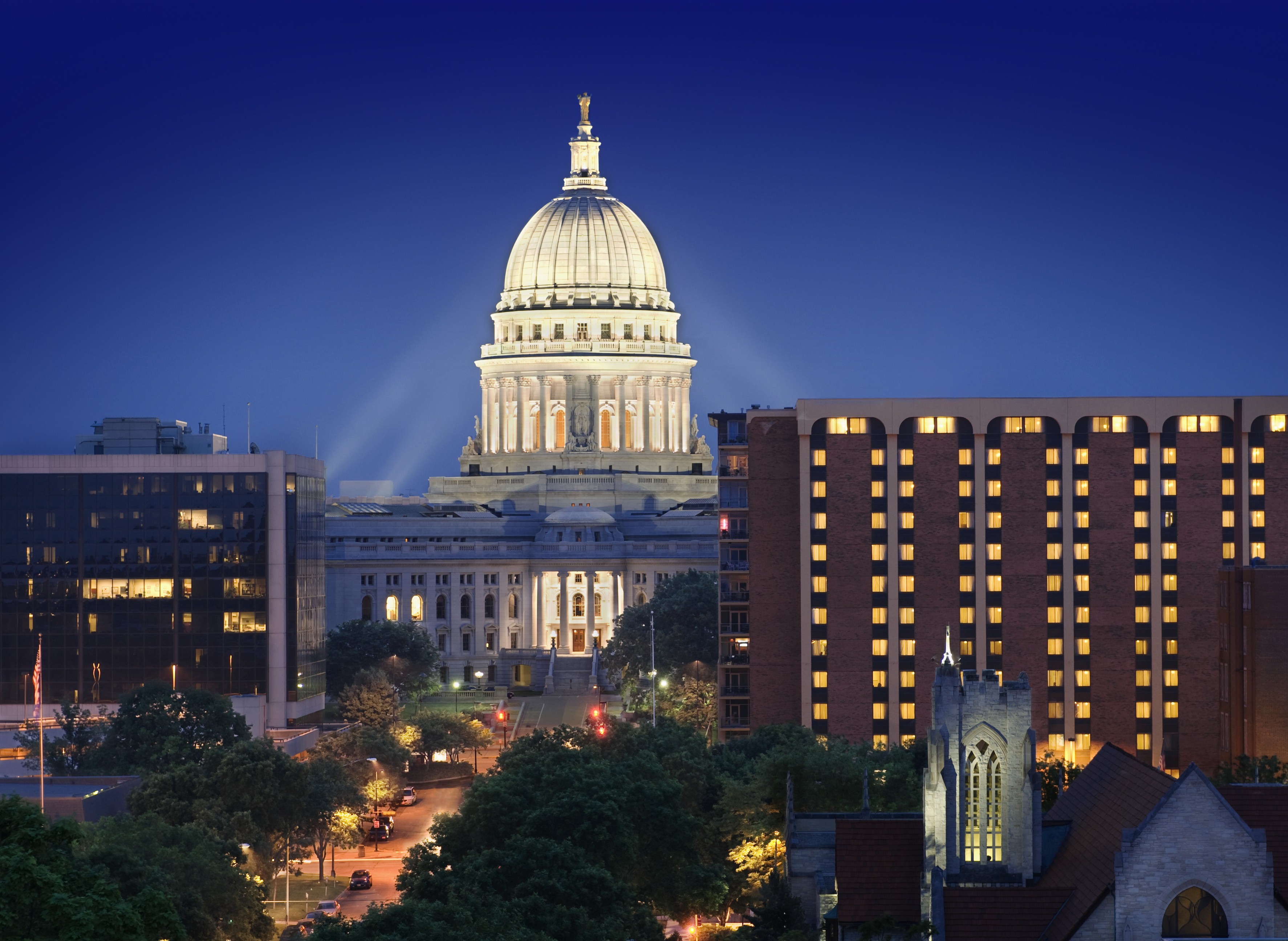 Located a couple blocks from the state capital building in Madison, Wisconsin is The Madison Concourse Hotel, site of the biennial PPA conference on August 22-24 and the John Akey Seminar on August 25-26. Preceding the conference will be a full day of workshops on Wednesday, August 21. The room rate is $127 per night, single or double occupancy. For more information about the hotel or to make room reservations click here.
---
On August 22-24, APWU editors, associate editors and officers will meet in Madison, Wisconsin for the 2013 biennial conference of the APWU National Postal Press Association. Preceding the conference will be a full day of workshops on Wednesday, August 21. Established in 1967, this event is part of the PPA's mission; helping communicators fulfill their responsibilities of informing the membership of the American Postal Workers Union.
Led by a group of talented instructors, the intensive four-day program will cover a variety of communication-related topics and will be helpful to everyone; from novice to experienced, to local or state organizations that are interested in establishing (or re-establishing) a communications program for its membership.
In addition to ten workshops, the gathering will include three general sessions and an awards banquet.
For the sixth consecutive conference the registration fee will be $160. This fee includes conference materials, workshops, refreshment breaks, buffet dinner reception, and awards banquet.
The hotel will provide free ground transportation from the airport, free Internet access in all guestrooms and a reduced parking rate of $7 per night.
PPA conference attendees are also welcome and encouraged to attend the John Akey Seminar which will be held immediately following the PPA conference on Sunday and Monday, August 25-26. This biennial seminar named after the late John Akey, who served as a clerk craft national business agent, Wisconsin state president and president of the Wausau Area Local, will include a variety of workshops pertaining to clerk, maintenance, and motor vehicle issues (See link below). PPA members interested in attending the John Akey Seminar should contact APWU of Wisconsin President Steve Lord at PO Box 2371, Oshkosh, WI 54903 or email lordsa@charter.net
Click on the links below for a listing of conference workshops, registration form, schedule of events and John Akey Seminar Agenda.
??
Download:

2013 Conference Workshops.pdf ,

2013 Registration Form.pdf ,

2013 Schedule of Events.pdf ,

2013 John Akey Seminar.pdf
PPA Awards to be Presented - Entry Deadline May 20
The 2013 PPA Awards Committee re­cently completed its work of designating the award categories and formulating the rules of this year's PPA Awards Program. Serving on the committee are Chairperson Jenny Gust, editor, Ohio Postal Worker and Black Swamp Outrider, Toledo, Ohio; Ray Holland, editor, The Alabama Flash and The Union Voice, Falkville, Alabama; Christine Nellman, editor, Postmark, Stockton, California; Larry Sorrells, editor, Tarheel Postal Worker, Asheville, North Carolina; Jacque Childs, editor, Flash Report, Madison, Wisconsin.
First place and honorable mention awards in 15 categories will be presented at an awards banquet on Saturday, August 24 in Madison, Wisconsin at the conclusion of the 2013 PPA Conference.
With the exception of the website category, the awards committee also has the responsi­bility of independently reviewing and rating each entry using a point system. The results will be tabulated to determine the top eight finalists in each category. A judge from out­side the Postal Press Association and APWU will then review the finalist entries and select the award recipients. All website entries will be sent directly to the outside judge for review and final selections.
Originally called the Biennial Award of Merit Program, it was established at the August 1967 conference in Cleveland, Ohio. The purpose of instituting an awards program was to rec­ognize Association editors for outstanding work in editing, publishing and writing. The first awards were presented at the 1968 con­ference in Minneapolis, Minnesota. Over the years, the awards program has been modified several times to reflect changes in technol­ogy and production methods.
Awards Program rules and entry form were previously mailed to editor members. A duplicate copy of this material is available by clicking on the file below. Deadline for receipt of entries is Monday, May 20.
Download:

Awards Program rules-entry forms.pdf
Quote of the Month - May

"You can never retire from the working class. If you want to eat, live decently, have a nice house and help your children and grandchildren, the struggle has to go on."

--Albert Fitzgerald, past president

United Electrical, Radio and Machine Workers of America (UE)